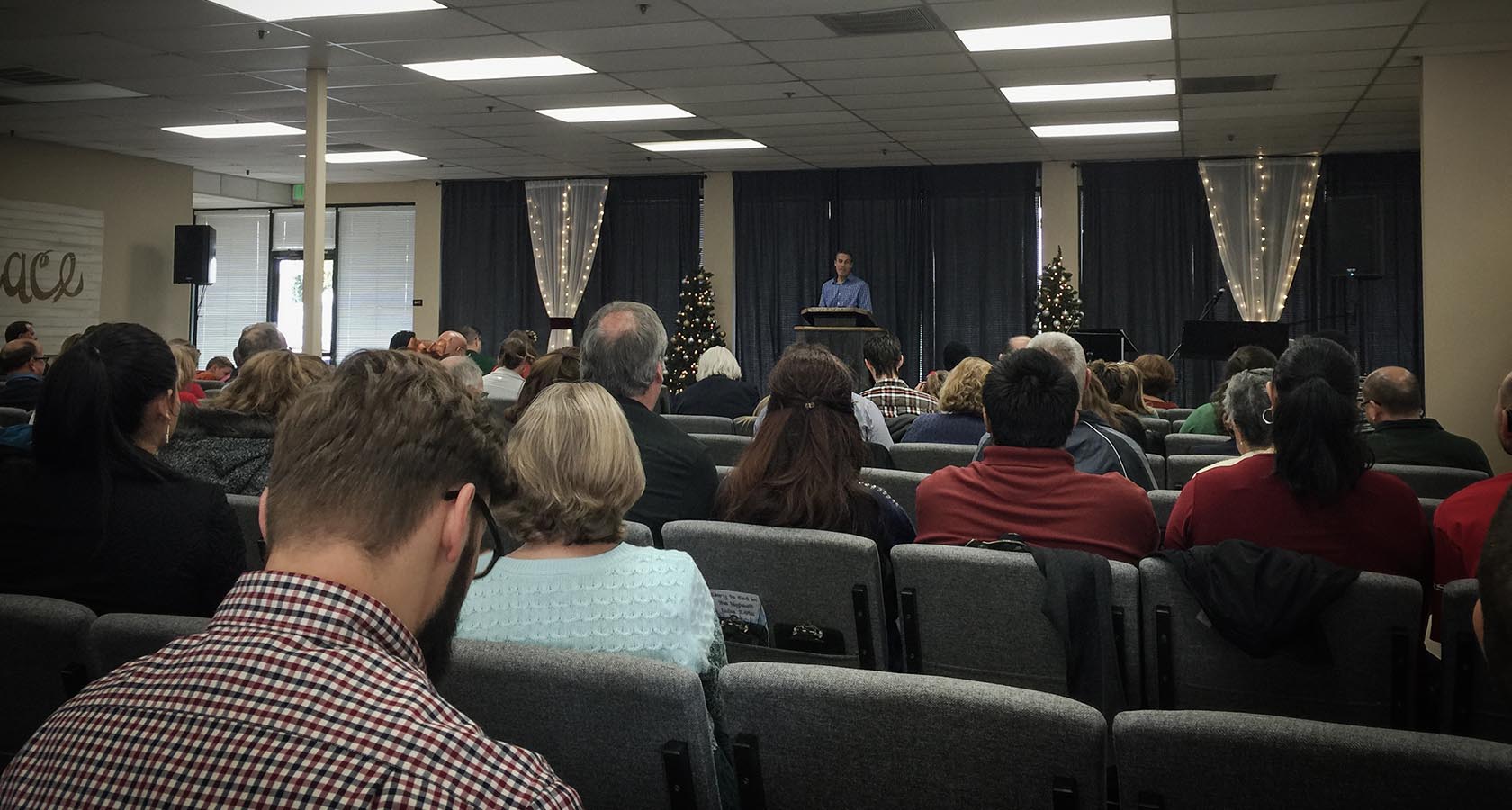 Veritas Church Leadership
An elder, as an under-shepherd, follows the example of Jesus, the chief-shepherd. A pastor (i.e. elder) follows the example of Jesus as our great prophet, priest, and king. And so a good elder preaches the Word (prophet), shepherds the people (priest), and rules well, organizing and making decisions for the good of the people and the glory of God (king). The speech and conduct of an elder should be exceptional, thereby making him an example to the flock Hebrews 13:7.
Elders Promote and Defend Sound Doctrine
Just as Jesus is a Prophet – an Elder is a Preacher. Because an elder bears the primary responsibility for the doctrinal soundness and faithfulness of a church, an elder must be a man who roots everything he says and does deeply in the Word of God. As a trencher uses a shovel and a logger uses an axe so an elder uses his Bible 1 Timothy 4:2-3. Only by wielding this weapon will an elder be equipped to fulfill his responsibility practically through preaching, teaching, training, shepherding, rebuking, praying, and confronting Deuteronomy 8:3; 1 Timothy 3:16; Acts 6:4; 15; Acts 20:17,28; James 5:14; Acts 14:23; 1 Timothy 5:17; Philippians 1:1; Titus 1:5; 1 Peter 1:1; 5:1.
Elders Manage and Organize the Church in a God-Glorifying Direction
Just as Jesus is King – an Elder is an overseer. Elders serve under the authority of Jesus and are appointed as the men who will be held primarily responsible for the health and faithfulness of the church Hebrews 13:17. Because elders bear the primary responsibility they are given the authority to lead, initiate, and make decisions on behalf of the church 1 Timothy 5:17; 1 Thessalonians 5:12; Acts 6:1-3. As a husband serves and leads his family, so an elder serves and leads his church family. 1 Tim. 3 makes it clear that before a man can become an elder, and manage a church family, he must prove himself to be a good manager of his own family 1 Timothy 3:4-5.
Elders Care for People in the Church and Pray Regularly for Them
Just as Jesus is Priest – an Elder is shepherd / pastor. It is the responsibility of an elder to draw on the strength he receives from Christ and to care patiently, gently, and mercifully for the flock that is under his care Ezekiel 34:4; 1 Peter 5:2-3; James 5:14; Acts 20:28.