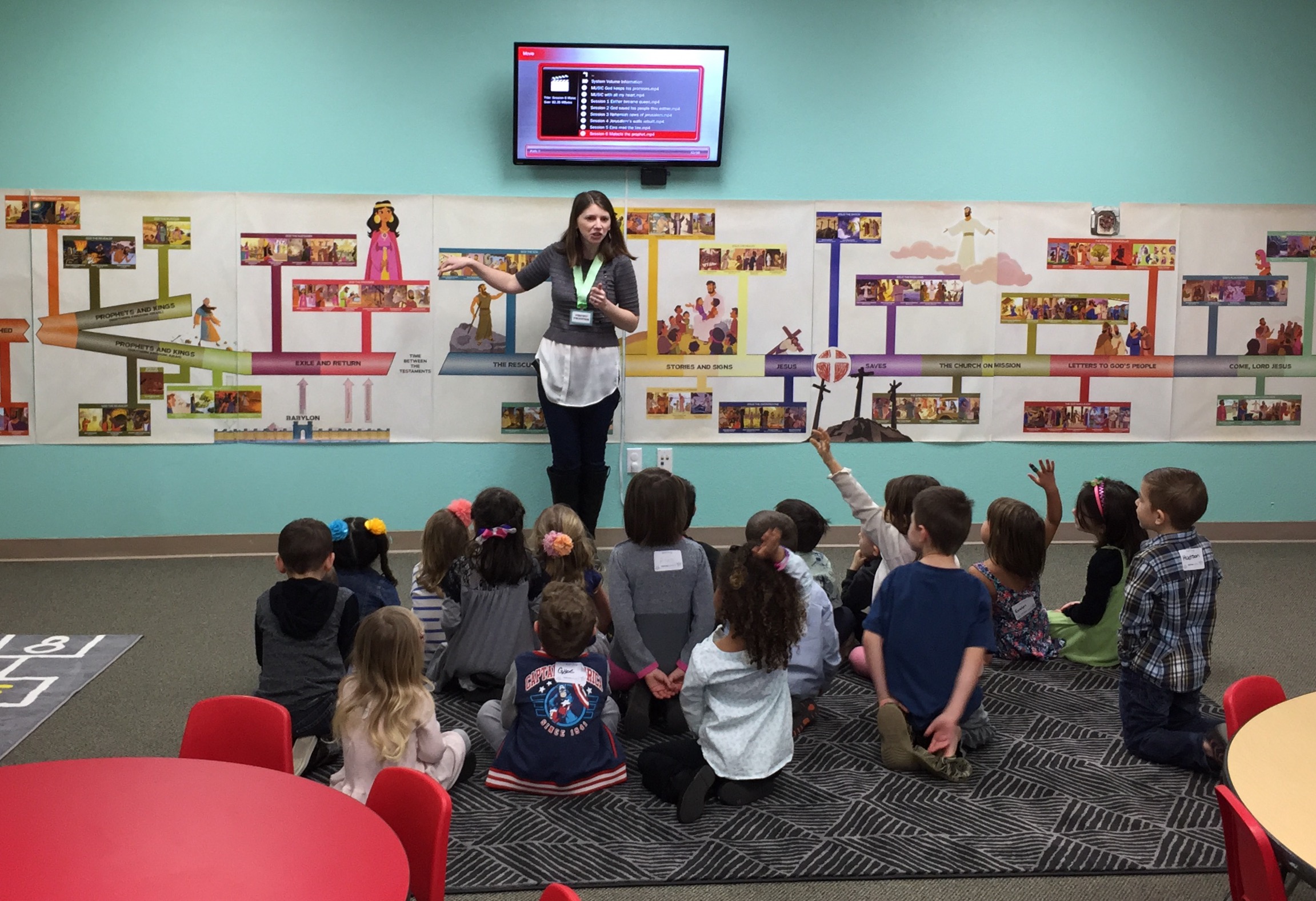 At Veritas, we value children, as we believe they are a gift from God given to us to protect, nurture, and love. We believe the greatest way to love our children is to take up the responsibility of declaring and demonstrating the Gospel of Jesus Christ. We also believe this responsibility of raising children to know and love God belongs first to parents; therefore, we will continually challenge parents to engage the Gospel in the home. The ministry to children we offer is meant to be an encouragement and a compliment to ministry taking place within the family.
Our Principles
The Veritots Ministry of Veritas Church exists to glorify God, and in all our ministry to children, whether formal or informal, we aim:
To be Faithful first (not imitational or innovative).
To be Gospel-Centered (not morality-centered).
To be Delightful (not dutiful).
To be Loving (not cold or indifferent).
Volunteer Requirements
All of our adult volunteers are affirmed members of Veritas Church, fingerprinted, screened and trained in the prevention of child abuse and neglect. Our "Teachers' Helpers" are at least 10 years old, are children of affirmed members, and are never left alone with a teacher or young children.
Child Protection Policy
Out of a deep love for the children God has entrusted to us, we have created a passionate and robust policy for our Veritots Ministry. This document was written with both teachers and parents in mind, to explain our basic procedures (check-in, check-out, bathrooms, evacuation plan, etc.) as well as our place for the prevention and reporting of any child abuse or neglect. Please read our Child Protection Policy online here.
Other Helps
As an aid to the parents, we have coloring pages and crayons available near the information table to be used during service. We agree with "A Theology of Children's Ministries and its Implications" (Written by the Council of Elders, Bethlehem Baptist Church; Minneapolis, Minnesota; 1992, Revised 1999).
Recommended Books